Message from the CEO
The Mohawk are a tribe within the Iroquois federation. Native American history demonstrates that the Mohawk are among the most aggressive, yet forthright, and respected among all northern and eastern Indian tribes. Tradition was and still is very important in all American Indian cultures. Honor and fairness are prized above all virtues. If an Indian loses his honor, he has lost everything.
By including the name "Mohawk" in the company name, I have accepted responsibilities much greater than just the business laws and customs of the United States. I have accepted the tribal laws, ethics, and traditions of my forefathers-specifically, the laws, traditions, and philosophy of the Mohawk.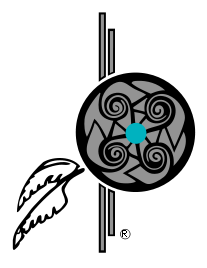 The Upper Mohawk, Inc. logo is designed to express, symbolically, the tribal values that reflect our business philosophy. In some American Indian communities, circles represent "Mother Earth." At the heart of our logo is a large circle, which also forms a shield; symbolizing our commitment to not only protecting "Mother Earth," but to serving our clients and partners while keeping their best interests in mind at all times. The four smaller circles represent the four corners of the Earth, symbolizing UMI striving to be a globally conscious partner. The connecting lines within the Circle represent communication, which is an important part of any business relationship. The two staffs represent strength. The two feathers represent honesty and integrity, as well as the parties striving to come together to pursue a mutually beneficial relationship. In the middle of it all is the blue dot representing UMI, surrounded by the values from which we derive our corporate culture.
We strive to build strong and enduring business relationships, applying American Indian values that are at the heart of who we are. Recognitions such as the US Army's "Number 1" Cost as An Independent Variable (CAIV) Program and the Nunn-Perry Award reinforce and encourage our staff to always strive to a higher daily achievement.
Many Native American traditions mandate that if an Indian accepts something, he must give something in return. It was believed to keep the balance of things. In modern business terms, this means that when we accept a contract, our first priority is customer satisfaction. We strive to exceed our customers' expectations in quality, schedule, and budget. We look forward to being your value-added partner.
Kenneth G. Barnes, - CEO, Upper Mohawk, Inc.