Awards and Recognition
Northrop Grumman Team Supplier Award
Northrop Grumman Corporation selected Upper Mohawk, Inc. to receive a 2012 World Class Team Supplier Award. UMI was nominated by Northrop Grumman's Technical Services (NGTS) business unit for UMI's subcontract with NGTS to provide support for Warner Robins Air Logistics Center Technical Data Systems and Data Management. This award is presented to those small business suppliers who have consistently demonstrated outstanding achievements and support of Northrop Grumman programs.
Small Business Administration's 8(a) Business Development Program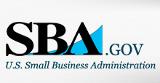 UMI successfully graduated from the U.S. Small Business Administration's 8(a) Business Development Program in May 2009. The 8(a) Program was created to help small, disadvantaged businesses compete in the market place. Participation in the program is divided into two phases over nine years: a four-year developmental stage and a five-year transition stage. The overall program goal is to graduate 8(a) firms that will go on to thrive in a competitive business environment. To make sure 8(a) firms are on track to accomplish their goals, the SBA district offices monitor and measure the progress of participants through annual reviews, business planning and systematic evaluations.
Department of Defense Mentor Protégé Program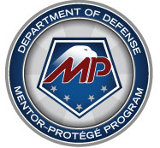 In February 2005, UMI completed the DoD Mentor Protégé Program with Northrop Grumman Space Technology (NGST) as our Mentor. The DoD Mentor-Protégé (MP) Program was enacted in 1990 (Public Law 101-510) under the direction of former Senator Sam Nunn and Secretary of Defense William Perry. This program was established to provide incentives for (major) DoD prime contractors (Mentors) to help small disadvantaged businesses (SDBs), qualified organizations that employ the severely disabled, and women-owned small businesses (Protégés) develop technical and business capabilities. The goal of the program is to assist protégés to successfully compete for prime contract and subcontract awards. Successful Mentor-Protégé agreements provide a winning relationship for the protégé, the mentor and the DoD.
Upper Mohawk, Inc. Wins 2003 Nunn-Perry Award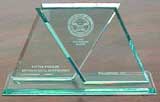 In 2003 UMI and NGST won the prestigious Nunn-Perry Award, which was first awarded in 1995 to recognize outstanding Mentor-Protégé teams formed under the auspices of the DoD Mentor-Protégé program.
All eligible nominations are reviewed and numerically scored by a review panel. The composition of the panel is at the discretion of the DoD Director, Office of Small and Disadvantaged Business Utilization (OSADBU). The panel may consider other pertinent information regarding the particular Mentor-Protégé agreement. The review panel presents their nominations in order of ranking to the DoD Director, OSADBU, for consideration for award. The number of awards is at the discretion of the Department of Defense.